Theme: British Wildlife
Providing an additional platform to showcase your handcrafted work.
Every month, we share a theme. Makers from all over the country are invited to create new work or share photos of existing work that relates to the chosen theme of the month. The theme for March 2023 was 'British Wildlife.'
If you use social media, we encourage you to like and follow this month's makers. Links to their profiles can be found below.
Thank you to everyone who took part this month, we love seeing your work! If you would like to take part in the next theme, click here to find out how to enter!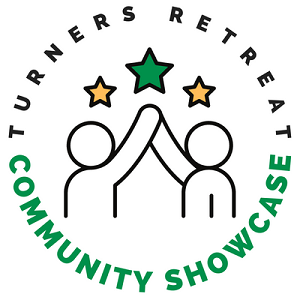 ---

---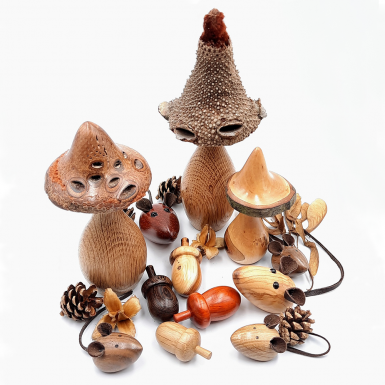 Special Branch Turning
Maker: Glynn Harrington
Craft: Woodturning
What inspired this piece: My late father used to turn little mice. I started turning a similar design as something affordable for people (especially children) to buy at local craft fairs. I use my Dad's old die stamp to cut the ears from old leather handbags, along with their tails. In keeping with the natural theme, the mice have been arranged with toadstools and mini acorns I have also turned, as these are sold alongside each other on our craft stall.
Find Special Branch Turning Online
---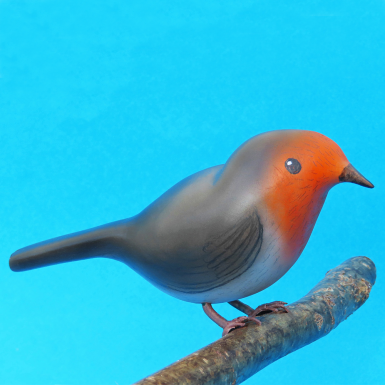 Robin Goodman
Maker: Robin Goodman
Craft: Woodturning
What inspired this piece: I had previously turned ducks and a bird in flight, but decided that for my new woodturning gallery website a robin would be more appropriate for page headers. A sycamore blank was turned and carved on the lathe using spindle gouges and steb centres from Turners Retreat. After sanding, colouring was done with acrylic paints using an airbrush, supplemented by a paint brush. Legs were made from plastic coated garden wire.
Find Robin Goodman Online
---
Morley Richards
Maker: Morley Richards
Craft: Woodturning
What inspired this piece: Inspired by butterflies seen in our garden and a natue reserve we regularly visit, also inspired by the work of Joey Richardson.
Morley does not currently have any social media profiles to share, but more pieces can be found on the East Yorkshire Woodturners Club website.
Find East Yorkshire Woodturners Club Online
Website
---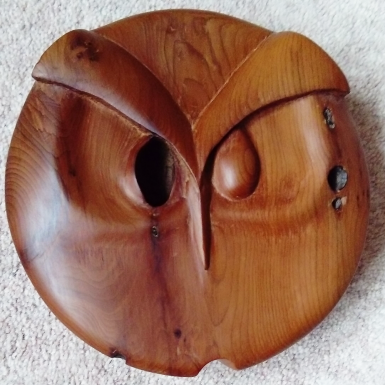 Chris Doy
Maker: Chris Doy
Craft: Woodcarving
What inspired this piece: I had carved a couple of stylised elephants from ash bowl turning blanks, which were well received as gifts. That encouraged me to try a different animal in a similar vein, having a number of bowl blanks in storage. I first produced an owl in an elm blank. This submission is carved from a yew bowl blank that contained the knot, which was suggestive of an owl closing an eye and the colour was reminiscent of a barn owl. It is finished using abranet sanding sheets and danish oil and a bison wax polish.
Chris does not currently have any social media links to share.
---
The Quirky Pen & Clock Company
Maker: Peter Dew
Craft: Woodturning
A friend of mine is a great wildlife photographer who specialises in wild birds. I thought I'd make this pen for him with real bird feathers enclosed in clear resin
Find The Quirky Pen & Clock Company Online
Facebook | Etsy
---
Kate's Kuality Krafts
Maker: Kate Kitchin
Craft: Woodworking
What inspired this piece: I love butterflies so thought making a wooden one would be perfect for this month's theme! Delicately cut on my scroll saw from Paduak and Maple complete with copper wire antennae and finished in Odie's Super Duper Everlasting Oil bought from Turners Retreat. I'm now thinking of making this little butterfly part of a bigger project!
---
Here's some of the products used to make this month's submissions...
---
---
---
---
---