---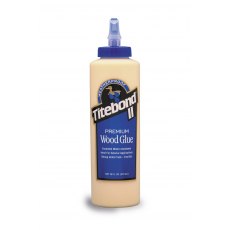 Titebond II Premium Wood Glue
TITEBII
Fully weather proof.Resists solvents, heat and water.May be used on wood, paper, cloth, hardboard, particleboard and most other porous surfaces.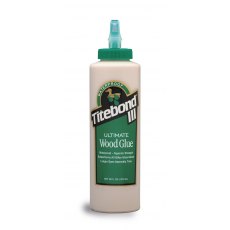 Titebond III Ultimate Wood Glue
TITEBIII
Offers the best possible performance in woodworking glues.This waterproof formula provides a superior bond strength, longer open assembly time and a lower application temperature.The perfect choice for interior and exterior woodworking.
---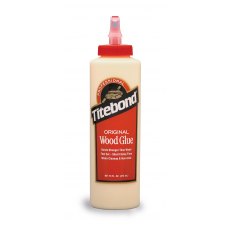 Titebond Original Wood Glue
TITEBORI
Grabs fast, aligns easily and forms a bond stronger than wood. Doesn't soften or gum up when sanding down. Non toxic and non-flammable.