---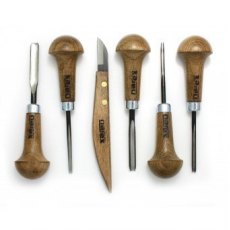 6 Piece Pro Knife Set
NAR868500
From the professional range, these tools sit very comfortably in the hand. They sit nicely in the palm and offer great control. They are hand made tools of the highest quality, designed especially for professional carvers. The blades are made of Chrome-vanadium tool steel and heat treated to the hardness of 61-62 HRc. The edges are sharpened and lapped with abrasive paste and finished with an arkansas...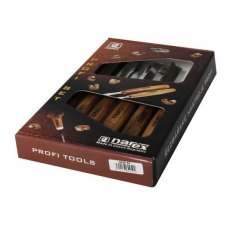 6 Piece Standard Carving Set
NAR894710
Carving tools for common woodcarving, suitable for those preferring tradition and style, and also for new woodcarvers. Blades are forged from highly alloyed Mo-V steel, heat treated at least up to 55 HRc. Ergonomic handles with octagonal cross-section are made of natural beech wood with oiled surface Blade length = 90mm Total tool length = 195mm Set Includes: Skew profile 2/13 Straight Bent Profile...
---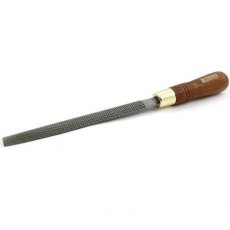 200mm Half Round Rasp
NARHRR
The blades are manufactured from tool steel and CNC stitched then hardened to 45 HRc.The handles are hornbeam.CNC stitching ensures that the pattern is uniform and each tooth is raised to the same height.The result is a rasp that has a steady rate of removal and produces an even finish to the workpiece.They are suitable for shaping wood, plywood, panels, plastic and other soft materials.