---
Cutting Mat
MK122
This mat is a deluxe cutting mat, 3mm thick with 5 layers of plastic to give maximum benefit of durability and strength. This mat is printed on both sides with two different grid patterns. Self healing.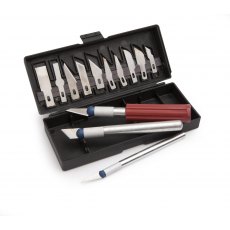 16 Piece Hobby Knife Set
251094
For delicate or demanding work. Easy to handle and extremely sharp. Includes 3 aluminium handles and detachable interchangeable ribbed grip, 11 assorted scalpels and 2 chisel tips. Handy case with integral magnetic blade storage strips.
---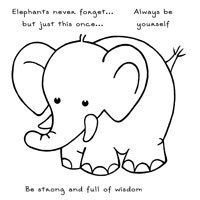 Elephants Never Forget Stamp Set
J80022
Elephants Never Forget Stamp Set Peel the stamp from the protective sheet and place on an acrylic block (no adhesive required). They can be used with any ink pad – use with a dark ink on card or a light ink on wood to follow the lines when burning with a pyrography tool. Clean after use and return to the protective sheet for storage before using again.