---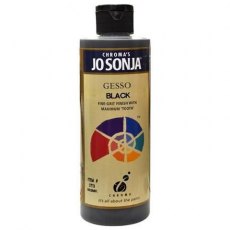 Jo Sonjas Gesso Black
JS3713
This primer for wood, canvas and metal provides a smooth fine-grit finish with maximum 'tooth'.
Jo Sonjas Flow Medium
JSFM
Flow Medium is added to Chroma's Jo Sonja Artists' and Background Colours and other Chroma's Jo Sonja Mediums for thinning as needed for paint application or various techniques such as fine detail or linework and airbrushing. Add to colours when a smooth basecoat is required. Flow Medium will extend the drying time of the paint. Note: The addition of water to thin Chroma's...
---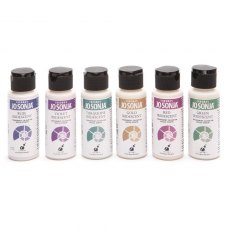 Jo Sonja Iridescent Paint
JSIP
Jo Sonja's beautiful micaceous-based colours are for artists and crafters who wish to add a touch of glamour or glitter to a piece, such as the translucent glow of an angel's wings, a butterfly, a fish or the brilliant iridescent shimmer on a mallard drake's neck. Simply mix the iridescent colours directly into your paints or apply after decorating to highlight specific areas. These...