---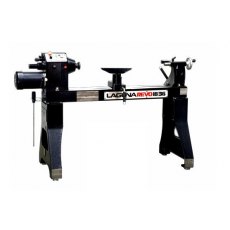 Laguna Revo 18|36 Lathe
1836REVO
'About as close as it comes to sheer perfection in a woodturning lathe.' - Canadian Woodworking & Home Improvements Everything about the Laguna REVO 18|36 lathe is designed for the user. Strength, stability and control are at the heart throughout to satisfy true specialists and woodturning professionals. The solid bed, with an impressive width of 208mm, is made of high-quality steel...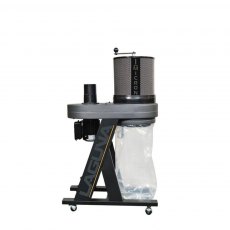 1Hp 230v Dust Extractor c/w Fine Filter
BFLUX1
The Laguna b|flux dust extractor is the best looking single stage dust collector to hit the market in years with a sleek design and power to match. No more fumbling with a steel band to mount your lower bag, the b|flux comes with a patented Snap-Band that makes changing the bag a breeze. Unlike most 1HP units the b|flux feels solid & has a low dB rating. The horizontal dust chute provides optimum...
---