AWGB Show & Tell Competition
A fun and friendly competition for AWGB members of all skill levels.
---
The 'Show & Tell' Competition, hosted by the Association of Woodturners in Great Britain (AWGB), is a friendly competition for you to share your work with other members. Each month, AWGB provide a theme, style or project for you to produce; a great way to get those creative thoughts flowing! A winner will be selected by a panel of judges and will be awarded a £50 voucher (not redeemable for cash) from a different supplier each month.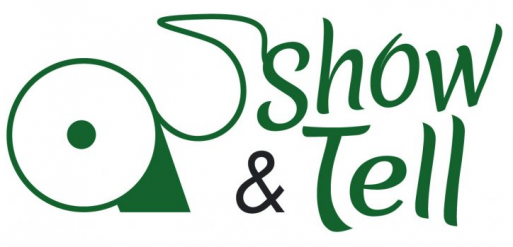 ---
Our month is March! And the theme is 'Green Wood Warping.'
The Challenge
The end of March is typically the end of the coppicing season. The theme for March tasks you to use green wood and use the drying process to create interest. Hats can be made this way by controlling the drying process. What spin can you put on it?
Prize
Turners Retreat £50 voucher, plus a further £50 of voucher provided by Turners Retreat.
Rules
There are several elements that will be judged to find the winner by a panel of AWGB volunteers and Turners Retreat.
The material must be your own work and you must provide your full name, membership number, telephone number and email address if you have one.
All the rules and further information can be found on the AWGB website.
Submissions
Email submissions should be sent directly to AWGB: showandtell@awgb.co.uk
Entries can also be submitted by post.
By sending a submission, you agree for the AWGB to reproduce your photo and prose and edit it as we deem appropriate. This may be for another purpose later down the line where full credit will be given. Winners and runners up will be published in Revolutions magazine as well as on their website and social media pages each month. You are encouraged to send in your social media or website links, and they will publish them alongside the winning entries.
Entries
All March entries can be seen here. For inspiration, previous month entries can also be viewed on the AWGB website.
Deadlines
Submissions for a particular month's competition will need to be sent before the end of that month for both postal and electronic submission.
For example: A Show and Tell that is announced mid-February for March, will have a closing date of the 31st March, and the winner will be announced in April.
Good luck!
Time to get those thinking caps on! Even if it's something a little bit different, it's good to try new things, push those boundaries and step out of your comfort zone, you might really enjoy it! We can't wait to see your entries!
Best of luck and happy turning!
---

---