---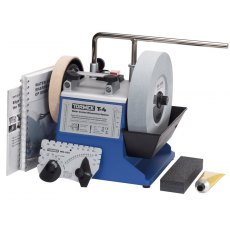 T4 Tormek Sharpening System
T4
The Tormek T-4 is a high quality and compact sharpening machine, ideal for home and hobby work as well as professional use. You get access to the extensive Tormek jig system and can sharpen all the common edge tools with highest precision. Included with the Tormek T-4: The SP-650 Stone Grader to change the grit of your stone. The WM-200 AngleMaster to measure the edge angle. The PA-70...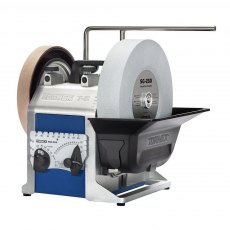 T8 Tormek Sharpening System
T8
The Tormek T-8 sharpening system is the perfect answer to your sharpening requirements. For any professional or amateur needing a versatile, reliable and repeatable sharpening system, the T-8 should be on the top of your list. The T-8 has a 250mm x 50mm water-cooled grindstone and a 220mm x 31mm leather tyred honing wheel. Powered by a quiet 200W motor, Tormek's unique and efficient drive...